Buying a home is one of the largest purchases anyone will make in their lifetime, so it is essential that it is done to the highest standard.  Also often referred to as one of the most stressful events of adult life, at AWD Law we aim to ensure that the stress to you is minimal yet the matter is dealt with quickly and efficiently.
Conveyancing Quality Scheme (CQS) – The Law Society has set up a new quality scheme for solicitors who deal with buying and selling property. We are members of the CQS, which means that we meet the high standards the Law Society sets to ensure that we give clients a professional and quality conveyancing service
Details of our services are listed below.
Your conveyancing will be dealt with by Partner and Head of Property Paul Davies, who will be pleased to provide you with a free no obligation quotation:-
Costings
Having accurate costs information from the very beginning is important.  Unless matters are unduly complex or more protracted than usual, we will typically work on a fixed fee basis for you.  There are many instances where it is difficult to advise you on fees but we hope the fees and disbursements below give you a guideline of what can be charged.  If during the transaction, there are matters that are likely to give rise to an increase in fees, this will be discussed with you before any change takes place and you agree the fee review.
Our guideline figures for a freehold purchase are set out as:-
| | | |
| --- | --- | --- |
|   | Fees excluding VAT | £VAT |
| Freehold residential properties purchase up to £350,000 | 850.00 | 170.00 |
| Between £350,000 and £500,000 | 900.00 | 180.00 |
| Between £500,000 and £750,000 | 950.00 | 190.00 |
| Between £750,000 and £1,000,000 | 1,050.00 | 210.00 |
| Beyond 1,000,000 | 1,300.00 | 260.00 |
|   |   |   |
| Acting for your lender where applicable | 100.00 | 20.00 |
| Additional fee when acting on a leasehold property | 200.00 | 40.00 |
Land Registration fee    –    range from £95 to £540 dependent on value. In addition to the above certain disbursements would also apply, whilst these differ depending on the purchase price the average amounts are as follows
Search fees    –    £250 approx
Stamp Duty    –    this can be confirmed using the HMRC web calculator https://www.tax.service.gov.uk/calculate-stamp-duty-land-tax/#/intro
If the property is new build an additional fee of £200 + VAT will apply
Our guideline figures for a freehold Sale are set out as:-
| | | |
| --- | --- | --- |
|   | Fees excluding VAT | £VAT |
| Freehold residential properties up to £350,000 | 850.00 | 170.00 |
| Between £350,000 and £500,000 | 900.00 | 180.00 |
| Between £500,000 and £750,000 | 950.00 | 210.00 |
| From £750,000 to £1,000,000 | 1,050.00 | 200.00 |
| Beyond £1,000,000 | 1,300.00 | 260.00 |
| Additional fee when acting on a leasehold property | 200.00 | 40.00 |
If there a help to buy loan to redeem there shall be an additional fee of £100 + VAT
For a full quote please contact us using the "contact us tab"
Concessions apply to serving HM Armed Forces personnel and the Police (please enquire for further information)
For more information or to get a quote please enquire by contacting us below;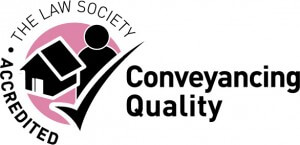 4 The Potteries, Wickham Road
Fareham, PO16 7ET
DX 40811 Fareham
Telephone:
01329 232 314
The Merchants House
High Street
Bishops Waltham
Southampton
SO32 1AA
Telephone:
01489 664 778