Christmas can be a difficult time for parents who have separated as often
issues arise over where the children will spend Christmas.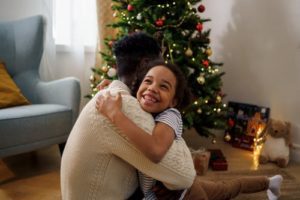 There is no such thing as one rule fits all when it comes to where children should spend Christmas, however there is a presumption that children should see both parents over the Christmas period.
In order to avoid last minute disagreements over where children should spend Christmas it is advised to make arrangement in advance to allow time for discussions to take place.
We often see court orders where parents will alternate Christmas day each year, or orders where half of the Christmas holidays are spent with one parent and half with the other parent.
Whilst most parents do not want to share Christmas day it is often agreed that the day will be split between both parents.
Ideally parents can agree Christmas contact between themselves but we understand in some instances this is not possible. If you are not able to agree Christmas contact then there are solutions available.
We are on hand to advise you on the options available to you. From mediation, solicitors involvement or court proceedings, there are routes to assist.
If you would like advice on Christmas contact arrangements please contact us on 01329 232314 to book a 30 minute telephone no cost consultation. We can book in you with one of our solicitors. We look forward to hearing from you.
10th November 2021
Alyciette Edwards – Solicitor