Meet our Family Team here to help you.
Our team are based across two offices in Fareham and Bishops Waltham.
We have a diverse team who specialise in a number of areas of family law in order to assist you.
Our team of qualified family lawyers offer a 30 minute no cost consultation of your case. If you require help from our team then please do contact us.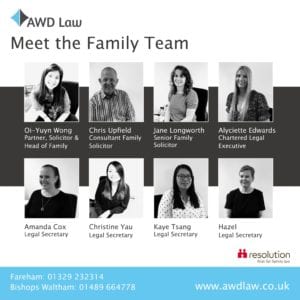 Published by Alyciette Edwards – 5th November 2020